Aspen Avionics and Redbird Flight Simulations Partner on Training Solution
Evolution Flight Displays ideal solution for retrofitting the RedHawk training fleet
Oshkosh, WI, July 30, 2013: Aspen Avionics, manufacturer of the innovative Evolution Flight Display and Connected Panel, announced today that the company is partnering with Redbird Flight Simulations to integrate a retrofit glass panel solution for the new RedHawk training aircraft. The RedHawk fleet will consist of remanufactured Cessna 172s outfitted with new avionics to include Aspen's Evolution 2000 system, as well as a new diesel engine, and new interior and exterior upgrades.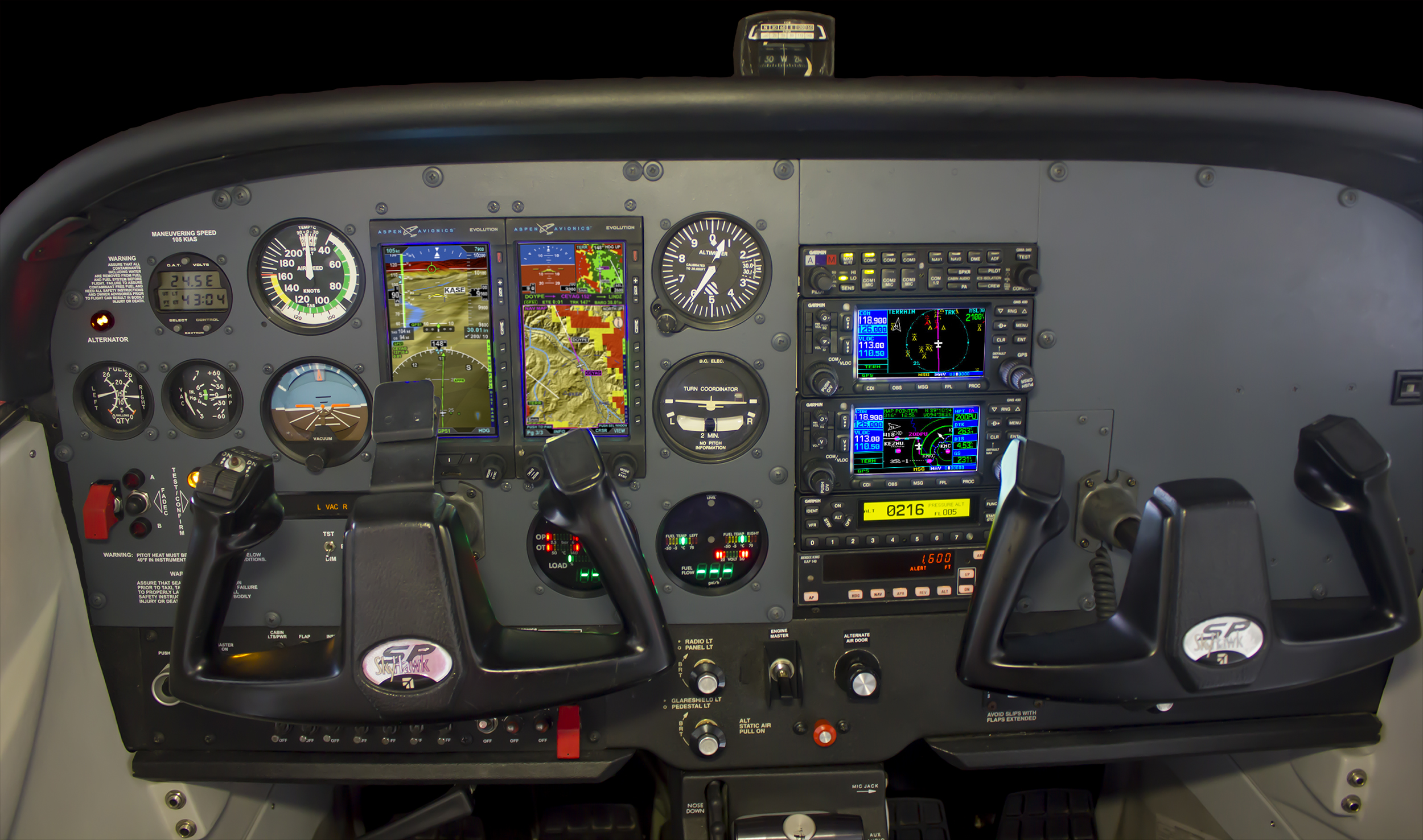 "We're excited to be working with Redbird to develop certified, retrofit flight training solutions," says Mark Ferrari, Aspen's Vice President of Sales and Customer Support. "Our product portfolio is an ideal fit for the modernized, yet affordable, product that Redbird is developing."
The Evolution 2000 combines Aspen's Primary Flight Display (PFD) and Multifunction Flight Display into a package that offers built-in PFD redundancy and flexible data display options. Aspen's easy-to-use interface and potential for Connected Panel integration is a unique and compelling offering for the flight training industry.
About Redbird Skyport™, Inc.
Redbird Skyport is a multi-purpose general aviation services center at San Marcos Municipal Airport (KHYI) that functions as a research and development laboratory. Conveniently located between Austin and San Antonio, Redbird Skyport has a flight school nationally recognized for its innovative training techniques as well as a full-service FBO known for world-class service and support. Conference and special events facilities are also available.
For more information about Redbird Skyport please see www.redbirdskyport.com or contact skyport@redbirdskyport.com.
About Connected Panel™
Connected Panel includes hardware, software and application components that provide two-way wireless communications between portable smart devices and certified panel-mounted avionics. A vibrant community of partners – inside and outside the aviation industry – is developing applications and products that will offer convenient and powerful tools to use, manage, and store flight data. Connected Panel technology allows pilots to tie their world together seamlessly into a fully integrated flying experience. For more information, visit www.connectedpanel.com.